Welcome To Outreach Life Assembly
OUR PURPOSE!
Greetings in the precious name of our Lord and Savior Jesus Christ.
We thank you immensely for visiting our website.
Our endeavor is to compel the hearts, minds & spirits of every Man, Woman, Boy, & Girl through the word of God and power of the Holy Ghost to REPENT and surrender to Jesus Christ our Savior and Lord. Outreach Life Assembly teaches about God's love...
(The Greatest Love) according to: (John 3:16)
"For God so loved the world that He gave His only begotten son, that whosoever believeth in Him should not perish, but have everlasting life"
Outreach Life Assembly is a Holy Ghost filled & word of God taught ministry. We teach the LIFE, CRUCIFIXION, DEATH, BURIAL & RESSURECTION of Jesus Christ. We teach that in order to be an EFFECTIVE witness of the gospel you MUST receive the baptism of the Holy Ghost according to : (Acts 1:8)
"But ye shall receive power, after that the Holy Ghost is come upon you: and ye shall be witnesses unto me both in Jerusalem, and in all Judaea, and in Samaria, and unto the uttermost part of the earth."
We operate through the power of the Holy Ghost to EFFECTIVELY proclaim the Gospel of Jesus Christ. We teach that you must REPENT & be baptizied in the name of the Father, the Son & the Holy Ghost.
"Go therefore and make disciples of all the nations, baptizing them in the name of the Father and of the Son and of the Holy Spirit, teaching them to observe all things that I have commanded you; and lo, I am with you always, even to the end of the age." Amen. (Matthew 28:19-20)
We strive earnestly to do the will of our Father through Jesus Christ, we understand that we MUST love in order to fulfill the INFINITE will of God, thus we extend a loving welcome to you!! Please take your time to visit each page & we thank you again for visiting. May God bless you abundantly.
-O.L.A.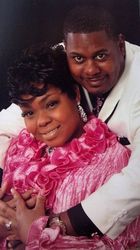 "We Reach Out To Souls That Need To Come Home"
"And as ye go, preach, saying, The kingdom of heaven is at hand." (Matthew 10:7)
"If you shall confess with your mouth the Lord Jesus, and shall believe in your heart that God has raised Him from the dead, you shall be saved. For with the heart man believes unto righteousness; and with the mouth confession is made unto salvation."
(Rom. 10:9-10).